Our Products
TIMBER DECK D-I-Y (EZYDECK)
Ezydeck is a D-I-Y decking system from Western Australian available in a variety of designs and a choice of natural smooth finish or a non-slip reeded texture.

Ezydeck is easy to lay without any specialized carpentry skills or professional inputs. Ezydeck can be laid on most hard, levelled and well drained surfaces (e.g. concrete, asphalt and floor tile).


Construction

Ezydeck Modular Deck Tile is exclusively constructed from Jarrah timber fastened to a patented self-draining base made from UV-stable polypropylene

Australian Jarrah is a unique hardwood species that is renowned for its outstanding hardness, durability and natural beauty.

Ezydeck Modular Deck Tile is made in the size of L276 x W276 x H30mm thick.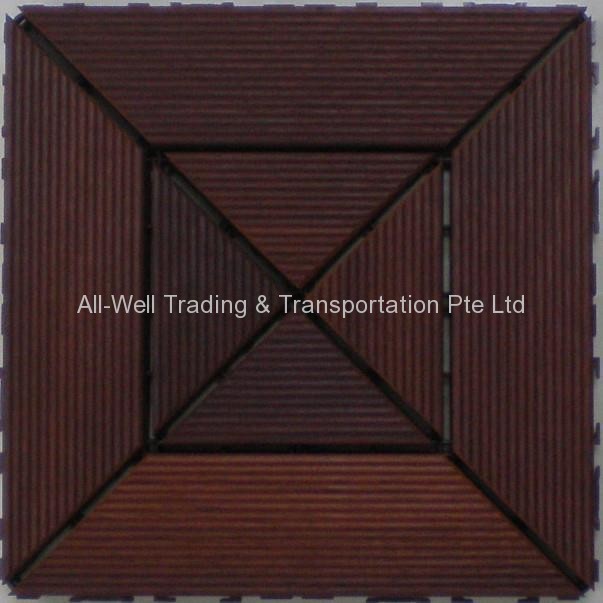 Front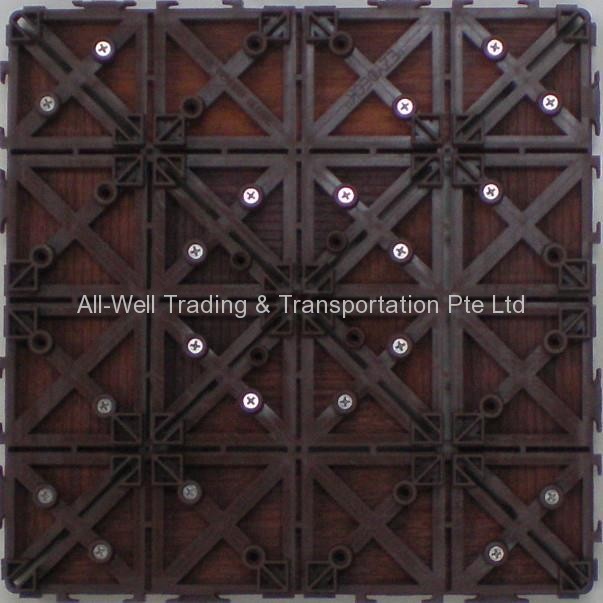 Back
Usage & Application

Ezydeck can be installed at both indoors and outdoors areas. It can be laid over areas with high human traffic and is ideal for patios, balconies, verandas, rooftops, basements, gardens, gazebos, around pools, spas, hot tubs and etc.


Special Interlocking Edge
Every tile comes with the patented Ezydeck Modular Decking System. Your dream deck can now become a reality by simply clicking together the tiles. Each Ezydeck tile has special interlocking edge, that can be clipped on to its neighboring tiles.

Coverage
As a general guide, an area of one square metre will require 13 pieces of standard Ezydeck tiles. Additional tiles may be required if the tiles need to be cut to fit around posts or other obstacles.
Quick and easy to install, just clip on the tiles
No screws, nails or adhesives needed
Durable, low maintenance and wear resistant surface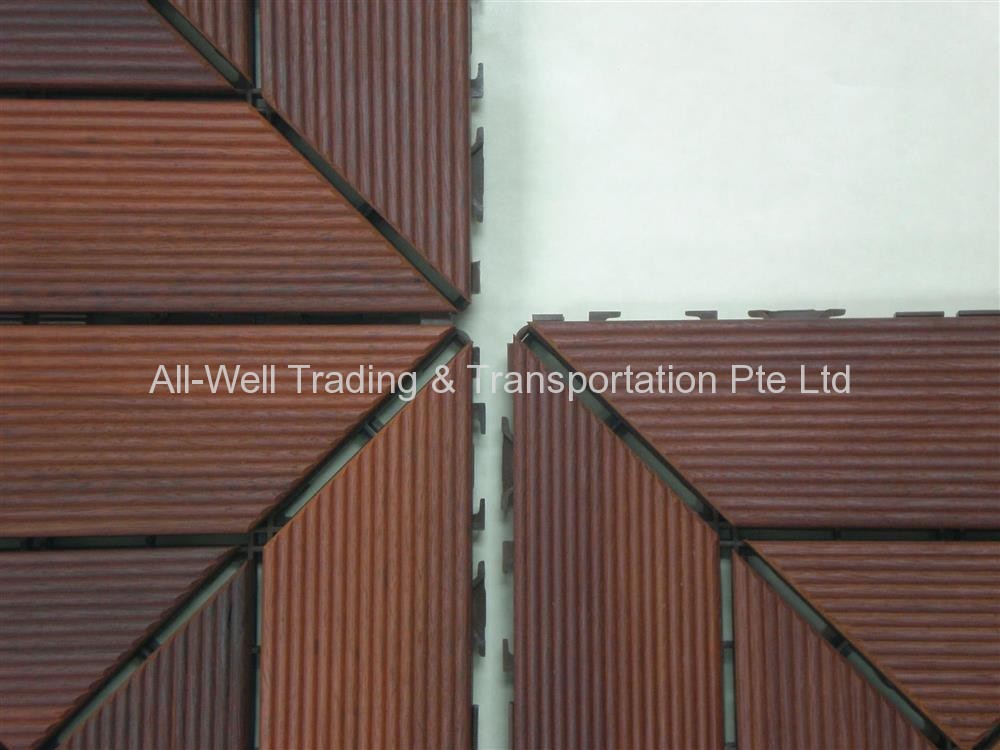 How to lay Ezydeck tiles?
Start by placing a single tile at one corner of the area to be covered.
Take a second tile and align its plastic connecting tabs on the edge of the first tile
Lock the tiles together by pushing the second tile down firmly, make sure all the connection point are align to engage the tabs and lock the tiles together.
Continue the process, adding tiles in both directions, ensuring each tile is securely locked to the neighboring tiles.
To fit around posts, pipes, column and etc., simply cut the tiles with a jigsaw or handsaw as required. Remove the stainless screws from the disposed or cut-away portions, and fasten the screws onto the screw-on cap of remaining tiles.
Project